Work when you want, earn what you need.
Earn money by picking up shifts for food & beverage businesses. Work at nearby venues in your own time and get paid weekly.
Alyssa, 25 — Server


Skip the job boards, go straight to work.
Your time spent searching for shifts can now be time spent working. Get gigs and experience directly from the F&B industry.
New shifts this week
View these shifts and more in the app.

Clos Pasoh
French Restaurant at Outram Park
Server · S$12/hr · 10 shifts
Cook · S$16/hr · 6 shifts
La Fez Bakery & Cafe
Moroccan-Style Cafe at Siglap
Server · S$12/hr · 3 shifts
Dishwasher · S$11/hr · 2 shifts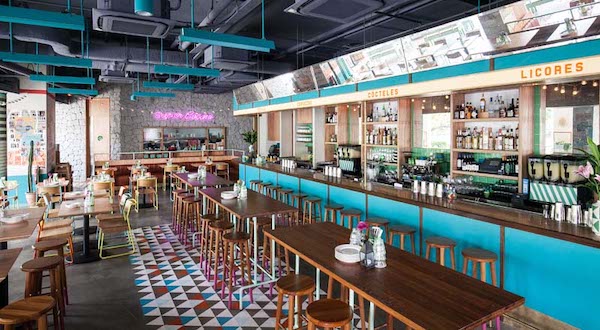 Super Loco
Mexican Restaurant at Robertson Quay
Server · S$12/hr · 4 shifts
Dishwasher · S$12/hr · 2 shifts
Book these shifts and get paid weekly
Find businesses that fit your preferred roles, weekly schedule, and location.
How it works
Step 1
Find businesses you like
Find restaurants with your preferred areas, roles, or working hours.
Step 2
Book shifts you want
Check the days that you can work and book these shifts.
Step 3
Work and get paid every week
Show up, work hard, and get paid. Your pay will be transferred to your bank account weekly on Mondays.
Download Staffie now
Join Staffie for free and book shifts instantly.
Why work on Staffie?
Flexibility
Work as much or as little as you want. Pick up only the gigs you like. It's totally up to you.
Convenience
We bring the gigs to you. Review offers, track earnings, manage your schedule all in your app.
Learn new skills
Gain a broad range of experiences across cuisines & techniques with different venues or chefs.
Build a network
Meet and connect with people in the industry who can help you develop and expand your career.
Gain reputation
Prove yourself by earning positive ratings and reviews from your gigs at a variety of restaurants.
Get paid weekly
See your earnings show up in your bank account or on your debit card every week.
Start picking up shifts
Create an account and start booking shifts. It only takes a few minutes.