Frequently Asked Questions
Common questions on how to get the Pros you need, and the answers on how Staffie just works for you.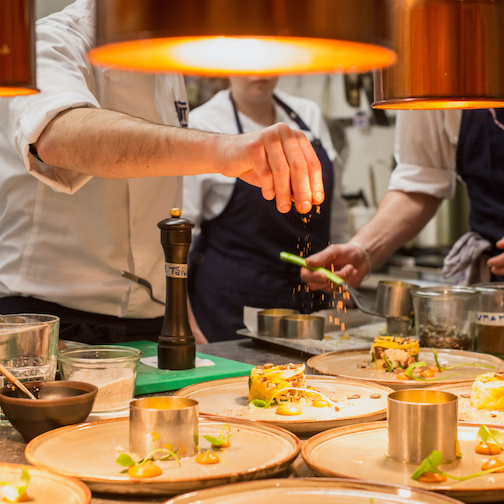 How does Staffie work?
When you post a shift, we will send it to suitable, pre-qualified Pros on our platform. After somebody accepts the shift, we'll connect you on our app for easier coordination. Most businesses use us to get additional help for their peak hour needs.
How do payments work?
Staffie processes payments weekly on Monday 6pm. Any adjustments to shift hours updated before the cutoff time will automatically adjust payments. Your payment card will be charged the total amount including shift payments and platform fees. Then, Staffie will disburse the shift payments to the Pros. A detailed invoice will be sent to your email. This will include all shifts completed in the previous week and the platform fees charged per outlet.
How much does Staffie cost?
Staffie charges a flat $10 platform fee per shift filled. We'll waive the fee for your first shift so you can try us out to see if it works for your business. e.g. For a shift of 5 hours at $12/hour, the total will be $70 ($60 wages + $10 platform fee).
What roles can you fill for me?
We're currently able to fill roles for Servers, Dishwashers, and Cooks / Kitchen Crew. If you need Bartenders and Baristas, you can ask us on WhatsApp too!
What type of people are on your platform?
All of the workers on our platform are either Singapore Citizens, PR, or Student Pass that are eligible to work as independent contractors (aka freelancers) in Singapore. They're typically experienced staff with full-time jobs looking to earn extra income by working additional shifts.
What is the lead/turnaround time for posting shifts?
We recommend posting shifts at least 3 days in advance. However, we are able to fill shifts in shorter times as well. If in doubt, just ask!
Who is allowed to work on Staffie?
We can only accept people who are legally allowed to work as freelancers or independent contractors in Singapore. That means Singapore Citizens and Permanent Residents 17 years old and above.
What if someone isn't suitable for my business?
We understand that every business is different, and not everyone will be suitable for a specific role. After you work with someone, you can leave a rating for them on the app. Staffie uses the rating to determine if they will be allowed to book your shift again. Conversely, if you enjoyed working with someone, we will prioritise their future bookings. Furthermore, if someone shows up without your requested prerequisites, you may message us in the in-app support chat, and we'll assist you with cancelling their shift.
What if someone does not show up?
Staffie has a strict no-show policy. Pros who do not show up without notice will be suspended immediately. You can report a no show directly on the app if the Pro assigned to your shift does not show up without notice. Staffie is committed to reducing no-shows in the F&B industry. No-shows are rare on Staffie, but they do occasionally occur (less than 1% of the time). As our apology for the disruptions to your operations, you will be given a $20 credit applied to your next invoice.
What is Staffie's cancellation policy?
Pros are required to cancel their shift more than 24 hours in advance if they are unable to attend. Staffie has a strict code of conduct. Pros that cancel their shifts last minute or have repeated cancellations will be deprioritised from future bookings. Businesses may also cancel their shifts more than 24 hours in advance, to provide ample time for Pros to reschedule and book other shifts.
Do you hire for full time positions?
We don't offer full time staffing as Staffie is designed for on-demand F&B staffing. We allow businesses to get the extra help they need without adding fixed overhead costs. That said, if you work with a Pro and would like to hire them, feel free to ask them. You don't have to get our approval, but do inform us if you can!
Is Staffie based in Singapore?
Yup! 🇸🇬
Sign up in minutes.
Try Staffie today and we'll waive the booking fee on your first shift.